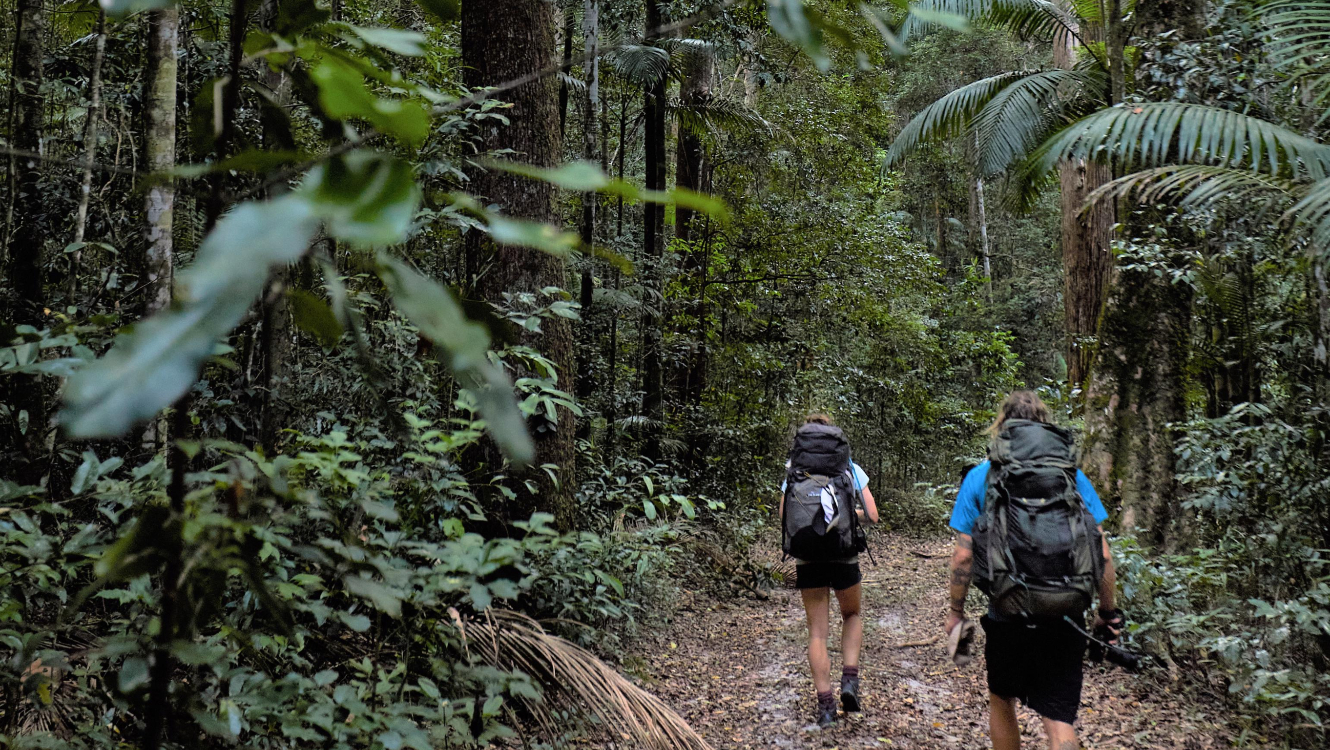 Day 1
Lakeside Paradise: Lake Wabby
Walking Distance 4.1km
Embark on your adventure at 8 am from the K'gari Walking Tour office. Begin your journey with a scenic 4WD transfer from Hervey Bay via the barge to the entrance of Lake Wabby. Delight in the untouched beauty of the landscape, and take a lunch break.
Afterward, set off on a 3km hike alongside the enchanting Lake Wabby, leading you to the walkers' camp. Here, take a moment to bask in the serenity of the stunning emerald waters or ascend to the lookout to capture panoramic views of the vast Eastern Beach. Conclude your day by setting up your camp and savor your first night of camping under the brilliant starlit sky at Lake Wabby's hikers camp.
Overnight camping at Lake Wabby
Note: facilities include composting toilets, and running water, but no showers.