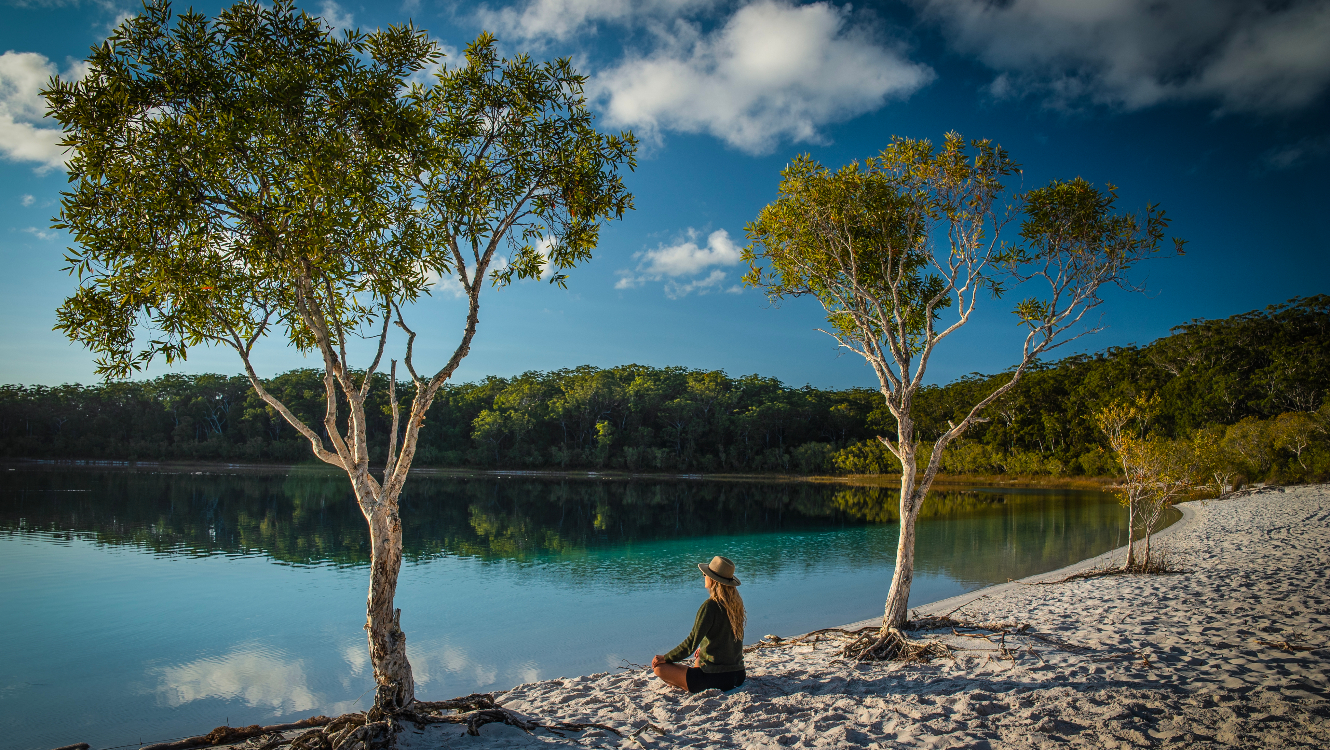 Day 1
Lake McKenzie & Central Station
Walking Distance 10.7km
Meet at the K'gari Walking Tours office to begin your hike. A private 4WD will depart from the office with your support guide and take you on a ferry ride over to the island. From the barge, you'll be transferred to the M7 point, where your 10.7km walk will commence.
Hike 3km into Lake McKenzie, where you'll enjoy a delicious, packed lunch at the picnic area. Take in the stunning, beautiful white sand beach and swim in the pristine freshwater perched lake. After lunch, embark on a 6.6km hike to Central Station walkers camp, with a stop at Basin Lake for a serene break before hiking a further 2.5km to the camp.
Arrive at Central Station around 3:30 pm, where your guide will assist in transferring you to the camp. Upon arrival, your camp will be set up and ready, complete with cold drinks and a cheese platter.
Dinner options include fish teriyaki stir-fry or chicken pesto/tomato pasta. Dietary options available, menu subject to change.
Overnight camping at Central Station
Note: composting toilets, running water and showers are available at Central Station