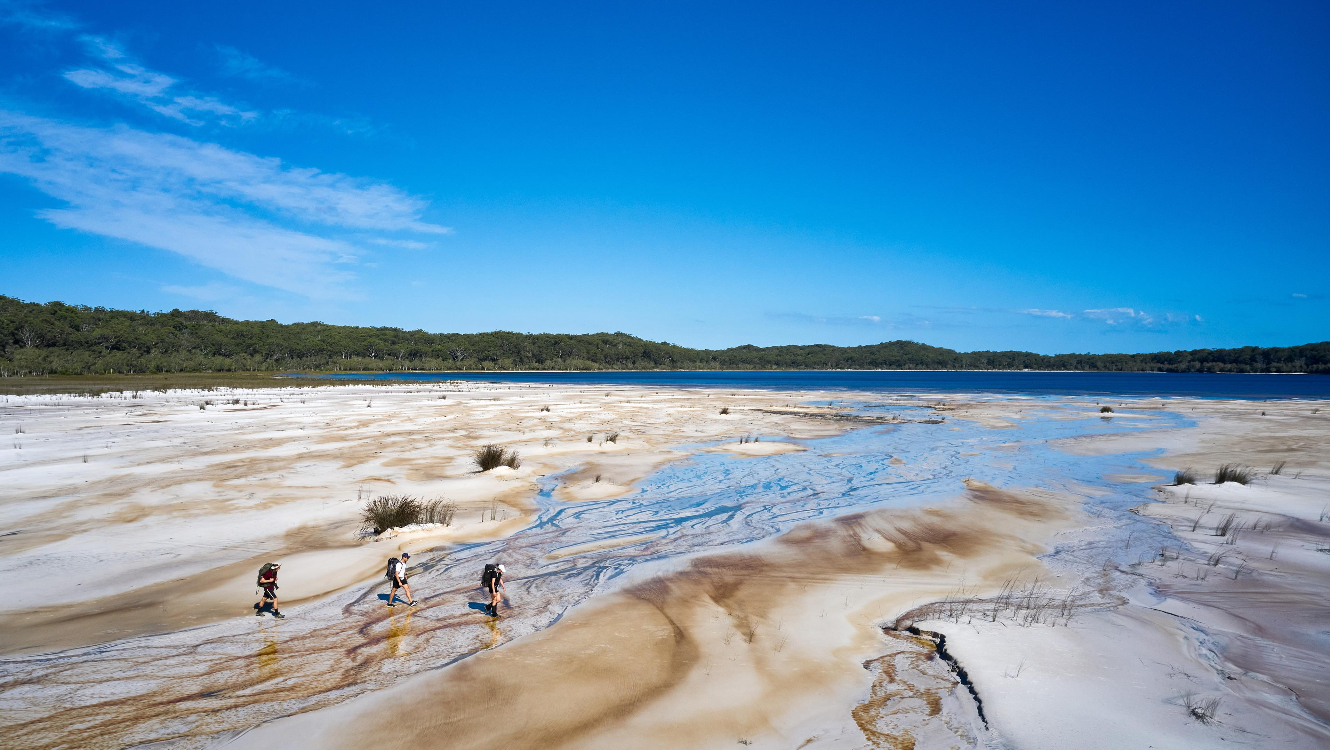 Day 1
Enchanted Forest Trail: Lake Boomanjin & Lake Benaroon
Walking distance 13.5km
Your adventure kicks off with an exhilarating 4WD transfer from Hervey Bay, via the barge to K'garis Eastern Beach. This journey leads to the entrance of Dilli Village, your starting point for an unforgettable hike.
Embark on a 6.3km walk through the enchanting forest, leading you to the mesmerizing Lake Boomanjin. Here, enjoy a well-deserved lunch and a refreshing swim, recharging for the afternoon.
The day continues with a 7.2km hike to the captivating Lake Benaroon, where you can savor a serene sunset swim and prepare your dinner. As night falls, set up your camp and immerse yourself in the tranquility of the Lake Benaroon hikers' camp.
Overnight camping at Lake Benaroon
Note: facilities include composting toilets, however there is limited running water and no showers.