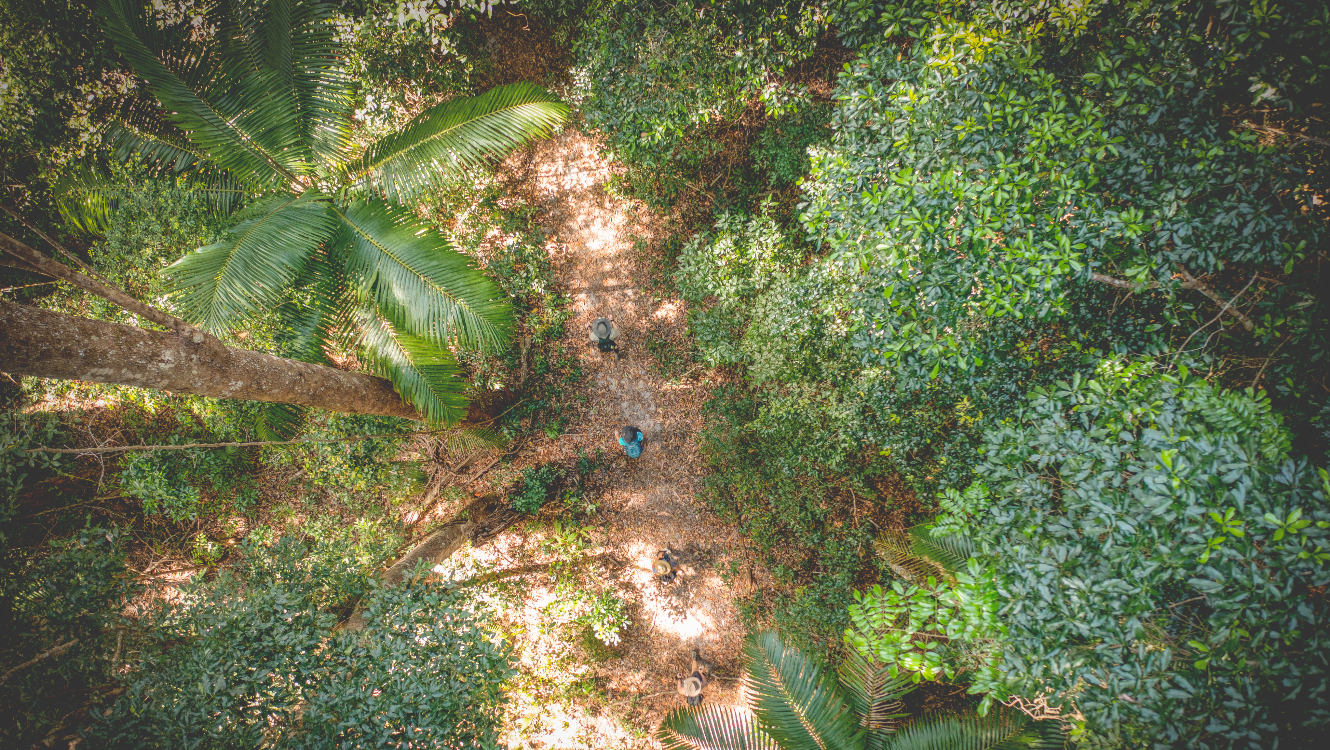 Day 1
Badjala Sandblow & Valley of the Giants
Walking Distance 18.5km
Kickstart your day with a private 4WD transfer, accompanied by your support guide, on the barge and over to K'gari to begin the hike. Prior to your departure, you have the option to leave your overnight bags with our support guide, who will ensure they reach the first night's camp later in the day. This convenience lets you travel with day packs containing necessities such as water, snacks, and rain jackets.
You begin your hike at M10, a meeting point along the K'gari Great Walk Track. The hike takes you through magnificent rainforest, and lust tropical landscapes to the Valley of the Giants.
Along the way you will be able to undertake two side walks. The first will take you to the Badjala Sandblow, where you can admire endless landscapes and the second is the Giant Satinay tree walk, where you will be able to explore one of the oldest living trees on the island.
Dinner options include fish teriyaki stir-fry or chicken pesto/tomato pasta. Dietary options available, menu subject to change.
Overnight camping at the Valley of the Giants
Note: there is composting toilets and running water near the walkers camp but there are no showers.