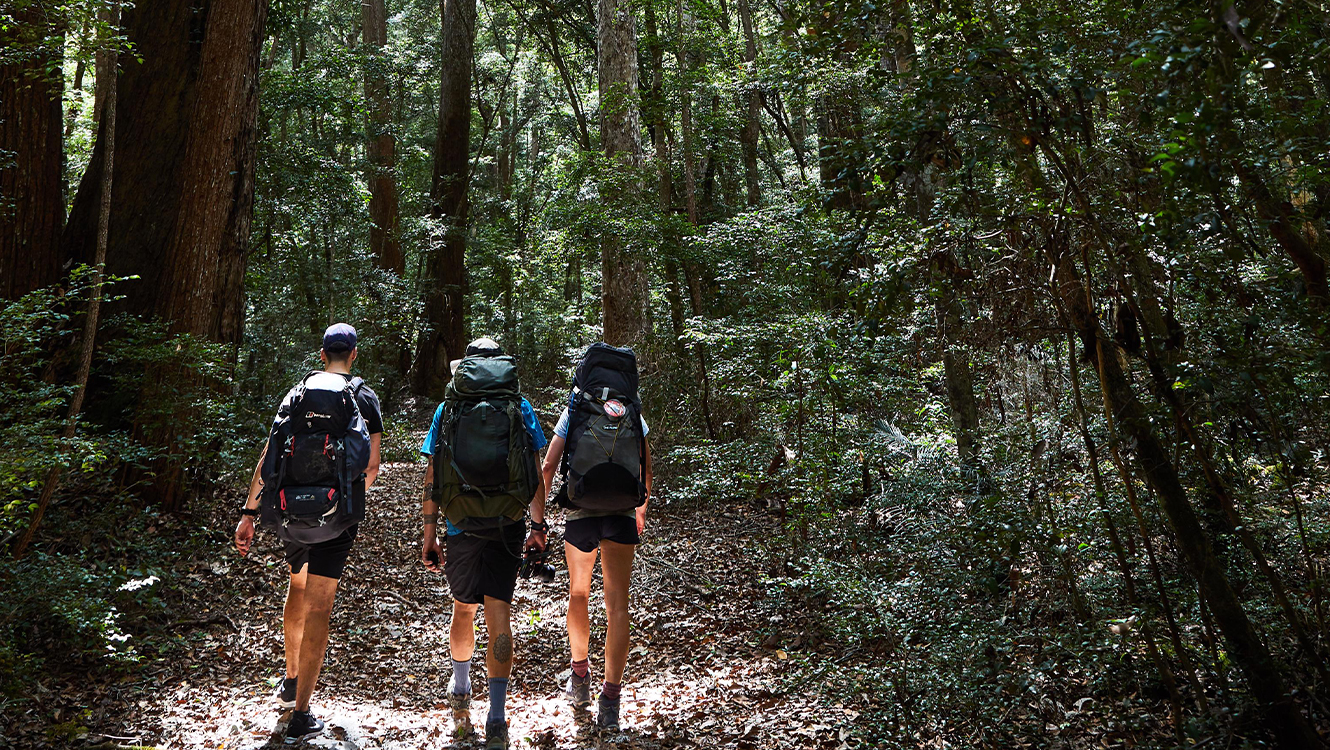 Day 1
Into the Heart of Nature: Valley of the Giants
Walking Distance 7.1km
Commence your adventure with a scenic 4WD transfer from Hervey Bay via the barge, transporting you to the Eastern Beach of K'gari (Fraser Island), where you'll arrive at the access track in Poyungan Valley.
After your journey, take a well-deserved lunch break before embarking on a 7km hike through the gradual rainforest. The track leads you into the enchanting Valley of the Giants. Once you reach this mesmerizing destination, set up your camp in the rainforest hikers camp.
Optional side walks to the big trees:
Giant Satinay: 7.2km return
Giant Tallowwood: 2.6km return
Overnight camping in the Valley of the Giants.
Note: facilities include composting toilets, and running water, but no showers.